Tom's Picks
I loved this book mostly based on the quirkiness of the main character. She's an aging Polish woman who spends her reclusive days reading about astrology, translating the poetry of William Blake, and walking around the countryside. There are soon people that go missing in the nearby town and it turns this book into a mystery type thing (it's been described as an eco-thriller, too.) Definitely worth a read!
A very funny (but at times slightly disturbing) story about a 20-something woman living in New York who seemingly gets bored of her life after being orphaned & left enough money to not have to work again. She decides to spend a year self-medicating herself into a hibernation, only waking to watch films, drink some coffee and eat some pizza. Her self-medicating goes wrong at some point and she seems to start sleep-walking and sleep-online-shopping. A great, light but fun read.
Firstly, this book is very sad and a very difficult read (it details some horrific events that make your skin crawl so do not pick this up if you will be affected by this)! It's a difficult book to say you love as the subject matter is so challenging and tragic, though I found that it is written so incredibly well. More of a character study/driven story, it will make you bawl, so if you're looking for something that will make you cry, this is the book. Yanagihara writes in a way that makes you feel so much for the characters - more than I think any other book has done for me - so well worth the read if you think you could handle it though (definitely be cautious as it does detail some atrocities that are so chilling I had to put the book down frequently).
The Poisonwood Bible, Barbara Kingsolver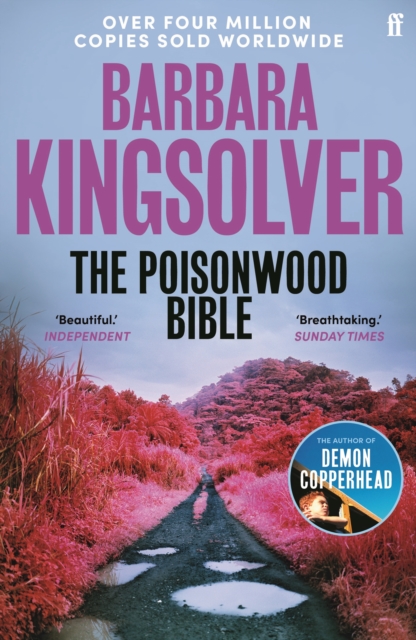 About a family from the states that move to the Congo in an attempt to convert the inhabitants of the small village to Christianity, this book is an interesting portrayal of life in rural Congo in the 1960s, when it was still under Belgian rule. It engrossed me based on the interesting family dynamics between the priest father, his four daughters, and their mother; and the interesting dynamics between the white, missionary family and the African village, where being white no longer gave them any advantage and they become frustrated at not being in control.
I found this book to be a light read portraying the life of our protagonist Toru Watanabe and his transition into adulthood, having to deal with loss, his studies, balancing relationships and other difficulties that he was previously sheltered from in his adolescence. Though it is somewhat a romance novel, I liked simply reading about his navigation through his young adult years; this best-selling novel that made Murakami famous is a book I'd recommend for all.
The Outsider by Camus is a confusing, weird, but short and quick to read absurdist novel. I liked the fact that it's a book you can read and not fully understand what Camus was trying to say with it, though once you've finished it and allowed yourself to think on it for a while (and perhaps look it up from other people!) you begin to 'get' the absurdist/existentialist message of the book. Interesting and compelling, a good book to read if you're looking for something that will make you think!
Rebecca, Daphne du Maurier
Set in the English countryside, the widowed Mr de Winter brings home his new wife that he met while travelling Europe. We follow our unnamed narrator as she struggles to adjust to filling the role that her predecessor, Rebecca, filled. A brilliant read about our narrator coming to grips with her new marital life and the attempt to live in what she feels is Rebecca's shadow. A 20th century classic that is a must-read!
Although 'The Haunting of Hill House' is perhaps Jackson's best known works, I think that 'We Have Always Lived in the Castle' is better, and is my personal favourite. Set in an isolated family house, Merricat and Constance Blackwood live out their days away from the local town and the scary townspeople with their Uncle Julian, until their Cousin Charles disrupts their peace brings with him a downward spiral into chaos in the Blackwood home. This book, in my opinion, is one of the best horror novels of the 20th century as Jackson manages to avoid using conventions such as monsters, aliens, or any haunting element yet still chills us, the reader. Merricat, too, is one of my favourite characters in literature; the weird little sister with lots of different quirks that make her so interesting (her introduction as the first paragraph of the book is one of my favourite openings to a novel). Definitely worth a read if you are interested at all in the horror genre!
I studied this for my English exam and thoroughly enjoyed it. Tennessee Williams' play is a great representation of the Old vs the New South in the US, i.e. the changing attitudes to social hierarchy, and some brilliant characters. Blanche and her delusions, troubled past, and her prejudices mixed with Stanley's hot-headedness, his machismo and his perception of what a man vs a woman's place is makes for an dramatic and enticing read; though I definitely hope to see this in a theatre soon as well!